This content contains affiliate links.  If you make a purchase after clicking a link on this page, we might receive a commission at no cost to you.
I get really excited any time I get the chance to try something new, especially when it comes to food.
Recently, I had the opportunity to try out the Slow and Low Collection from Certified Piedmontese, which featured some pretty spectacular cuts of beef.
What you may not know is that Piedmontese is actually a specific breed of cattle that are known for being particularly healthy and tender relative to many other breeds.  Not only that, but Certified Piedmontese raises their animals with responsible and resource friendly methods to ensure sustainability into the future.
You might come across their product at various restaurants and steakhouses across the country, but they actually have a ranch to table business too, which I was fortunate enough to get to experience.
In this article, I've compiled my thoughts for a review of Certified Piedmontese.  I'll share a little bit about their story and then everything from receiving beef through the mail to putting it on the smoker for some delicious BBQ.
About Certified Piedmontese
A Special Breed
Before we get into the company itself, it's helpful to have a quick primer on the Piedmontese breed of cattle.
The breed originated in a region of northwest Italy called Piedmont, which borders France and Switzerland and also sits at the foot of the Alps.
These cattle featured a particularly dense muscular makeup compared to regular cattle, and featured less marbling than your traditional cattle too.  For those of you who really know your beef, that might be a red flag – after all, fat marbling is what typically gives beef it's flavor and tenderness as it renders while you cook it.
But the other unique thing about the Piedmontese breed of cattle is that their muscle fibers remain incredibly tender relative to your typical cattle.  That means the end results of your food remain delicious and tender even without a high amount of fat marbling.
From a nutritional perspective, this beef has fewer calories, less fat, and higher protein on a per ounce basis compared to other types of beef, making it a great choice if you're looking to incorporate some healthier meat into your diet without sacrificing flavor.
The CP Ranch
The Certified Piedmontese operation is a ranch to table operation that ultimately allows you to experience this special breed of cattle by delivering beef right to your doorstep.
They utilize a wide variety of standards, such as tagging technology, DNA testing, and third-party auditing to constantly ensure that the beef they produce is of the highest quality.
The animals themselves are raised on ranches in the Midwest, many of which are in Nebraska.  The cattle are grass fed and a local aquifer is used to help sustain the feeding and raising of the cattle.  They also don't use any growth hormones, antibiotics, or any other unnatural additives in the raising of their animals.
What Does Certified Piedmontese Offer?
The short answer?  Just about any beef cut you can imagine, you can get from the Certified Piedmontese website.
For the Grill
If you're more of the grilling type, they have a wide variety of steaks, ground beef, and other cuts that you can throw on the grill for a delicious dinner.  Some of the highlights are:
Filet mignon
Boneless ribeye
T-Bone
NY strip
Chuck eye
Skirt steak
Bavette steak
Flank steak
Much more
You get the idea.  No matter which cut of beef you fancy on the grill, odds are you'll be able to find it on the CP website.
For the Smoker
On the other hand, if you are more of the type to low and slow cook some BBQ on your smoker, they also offer the following cuts:
Competition Brisket (they expertly pre-trim it for you)
Tri-tip
Chuck roast
Sirloin roast
Beef Ribs
Much more
Gift Boxes
Typically when I've gone through the trouble of ordering beef online, I like to get my money's worth and load up all at once.  Certified Piedmontese makes this easy too with their offering of assorted gift boxes.
Essentially, they offer themed packages that are loaded with delicious cuts of beef so that you can order once and try out a bunch of different types of meat.  For the steak lover, they have various gift boxes that feature a handful of different types of steak.
For the BBQ lover, they have gift boxes that come with different tasty cuts that you can throw on the smoker for a good old fashioned cookout.
The great thing about the gift boxes too is that they come in a bunch of different sizes.  So if you have a huge budget, you can load up on a big time amount of beef all at once (see the Presidential Freezer Filler).  On the other hand, there are some budget friendly sampler gift boxes that get you some great product at a lower price.
Certified Piedmontese Beef – My Experience
I was fortunate enough to get to experience the Slow and Low gift box, which came with some of my absolute favorite cuts.  My box came with:
1 Chuck roast (48 oz)
1 Tri-Tip roast (32 oz)
1 Competition cut brisket (144 oz)
1 Meaty beef back ribs (64 oz)
1 Picanha (32 oz)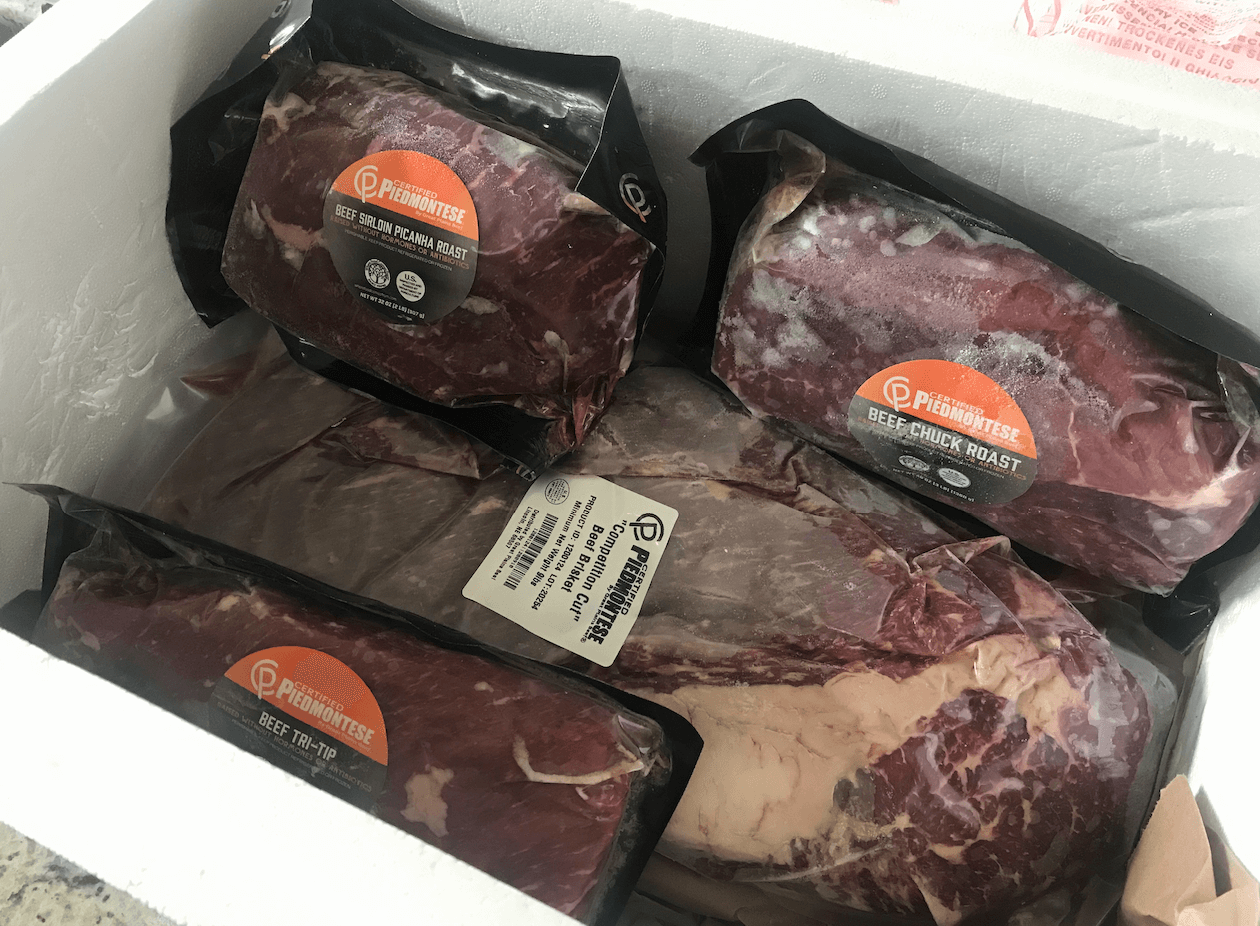 To say that I was excited to get these cuts on the grill and smoker was an understatement.
All of the beef came in a neatly packaged box, which arrived on my doorstep.  Inside the box was a sealed styrofoam cooler, and inside the cooler was a glorious pile of beef that I couldn't wait to get into.  There was a small pack of dry ice in the cooler which kept the beef frozen while it traveled.
The beef was vacuum sealed and completely frozen when it arrived to my doorstep.  From there, I simply transferred the beef over to my freezer until it was time to thaw it out before the cook.
Inspecting the Beef
Right off the bat, I noticed that the deep red hue of the meat.  Maybe the lower amount of fat marbling content had something to do with the red popping in the meat.  Either way, the vibrance of the beef was something that I found to be pretty unique about the beef I got from Certified Piedmontese.
And what they say on their website about the fat marbling is true.  There is noticeably less fat running throughout the muscle fibers on all of the cuts I got compared to other breeds of cattle that I have bought in the past (like Angus and especially Wagyu).
Being a brisket guy, one of the first things my eyes were drawn to naturally was the competition cut packer brisket.  Not only was it a beautiful cut of beef, but you could definitely tell that it was expertly trimmed.  The flat section was squared off and there was just a perfect, uniform trim around the rest of the brisket.
As much as I love the whole process of cooking a brisket, it was really nice to be able to just pull this bad boy out of the packaging, throw a simple rub on it, and have it be ready to go right on the smoker.
How Did it Taste?
At the end of the day, taste often is the turning point as to whether or not something is worth ordering.
I've already been able to get into some of the beef from my slow and low box, and the short story is that it is really, really good.  Especially considering how much healthier it is than other more common breeds of cattle.
Here are some of the results from grilling and smoking the various meats I got from Certified Piedmontese:
Competition Brisket – the best part about the brisket, other than the taste, was that the cut came pre trimmed.  It was so nice to just be able to pull the beef out of the package, season it, then place it on the smoker.  The results were spectacular.
Before: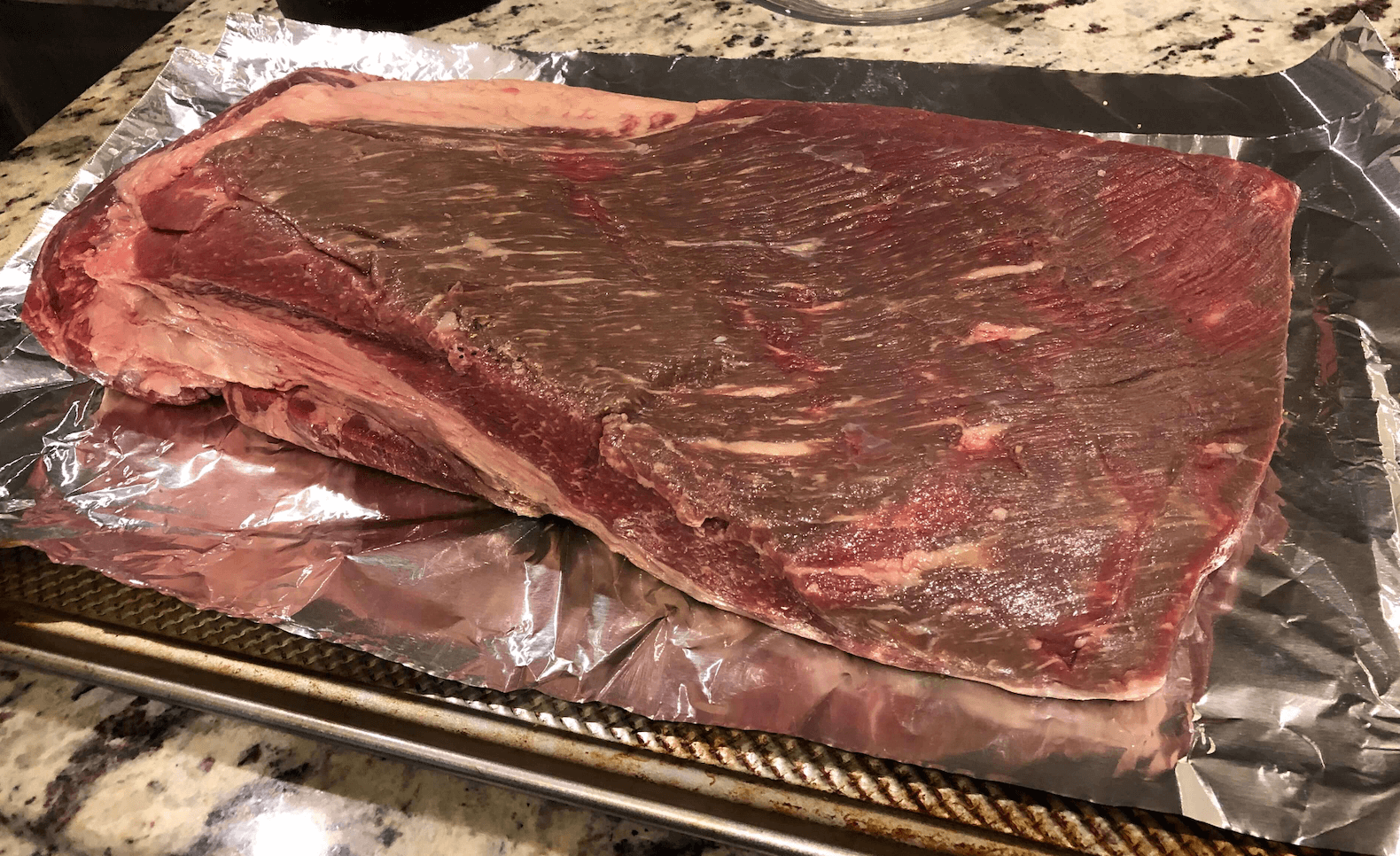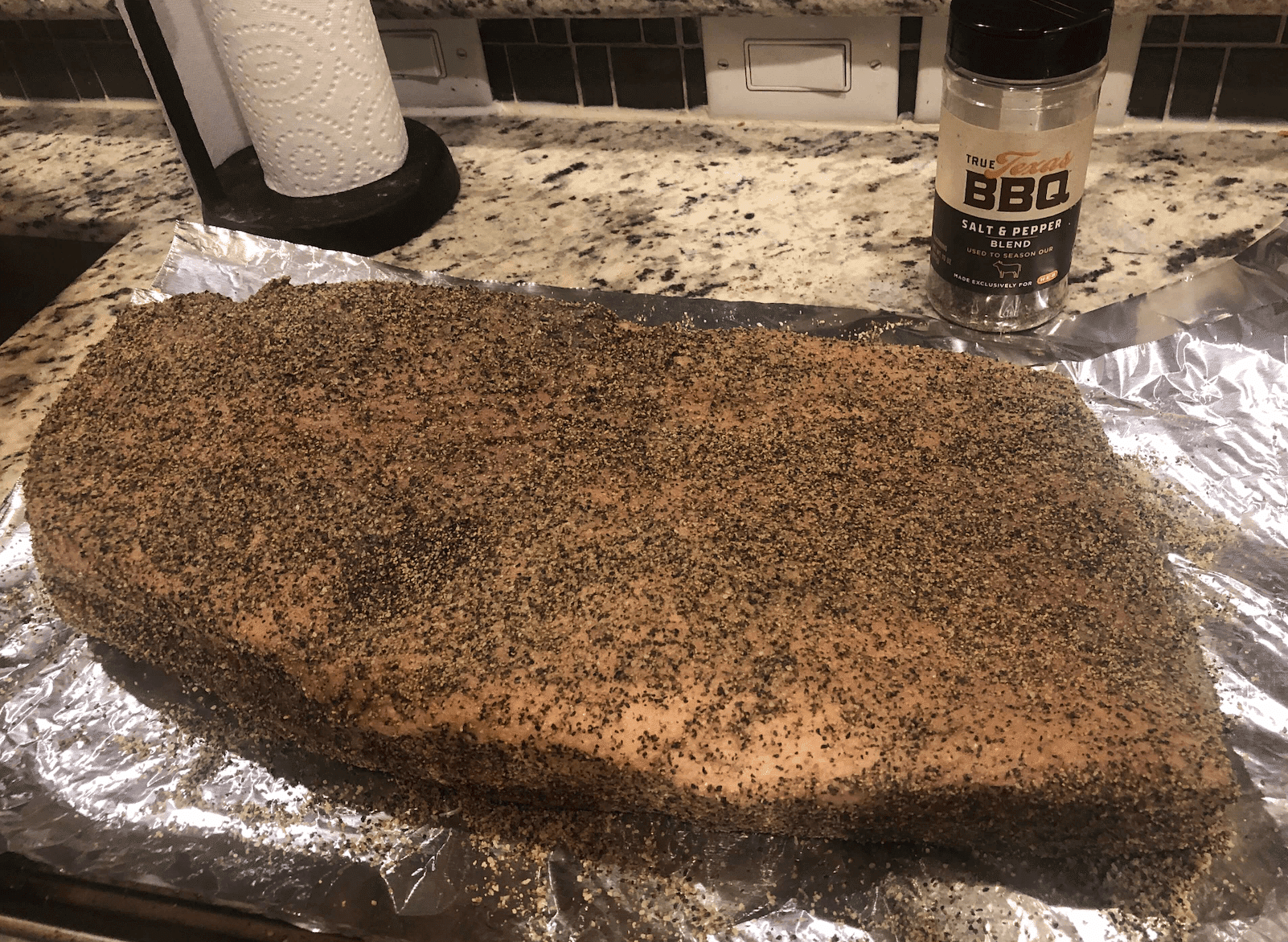 After: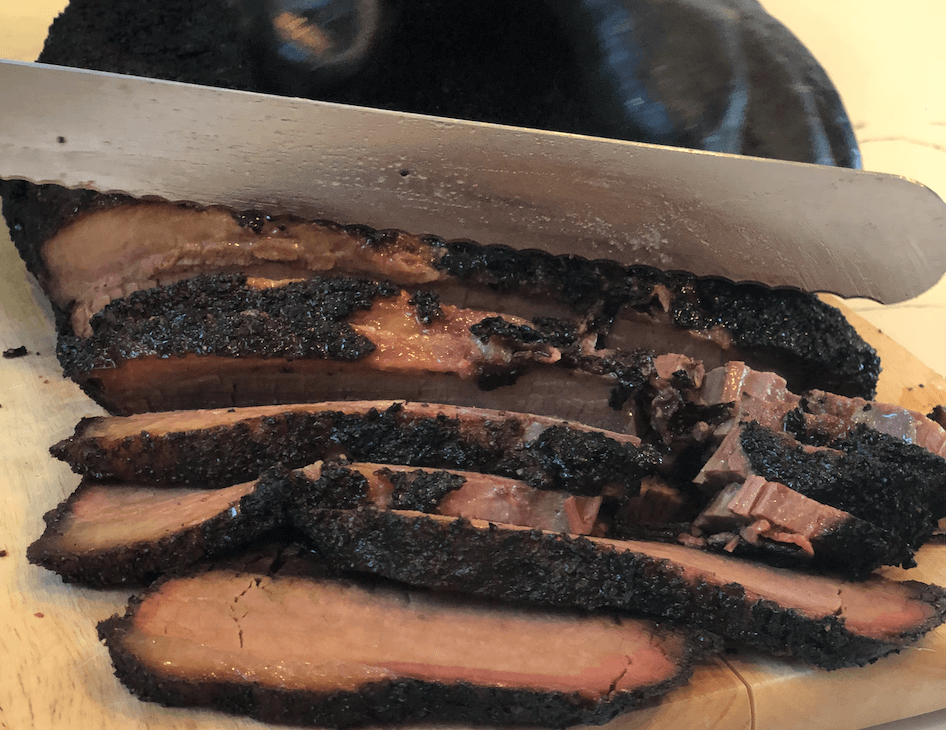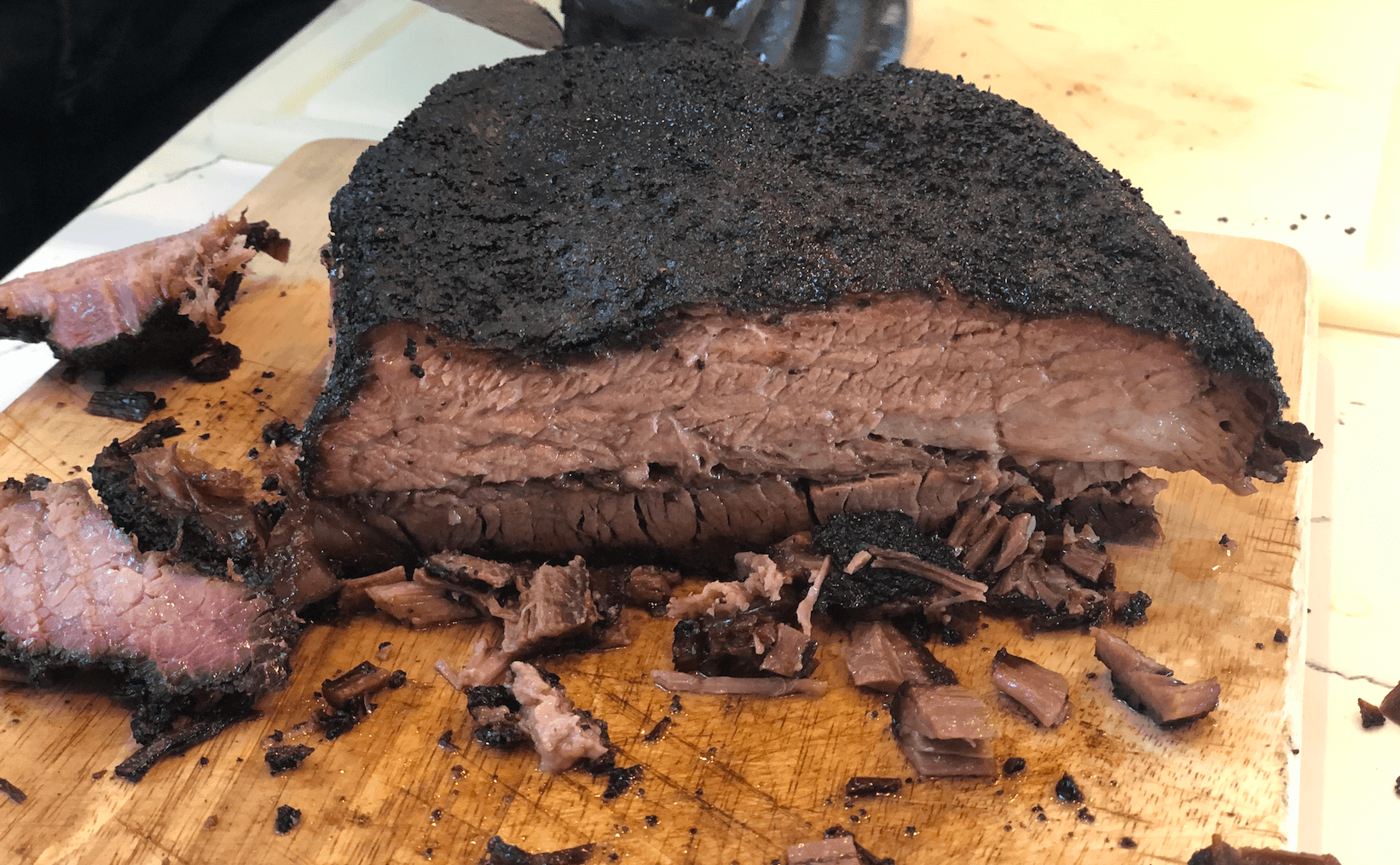 Meaty Beef Back Ribs – these were super solid.  They took about 6 hours to finish on the smoker and came out with a really nice bark, wonderful beefy flavor, and incredible tenderness.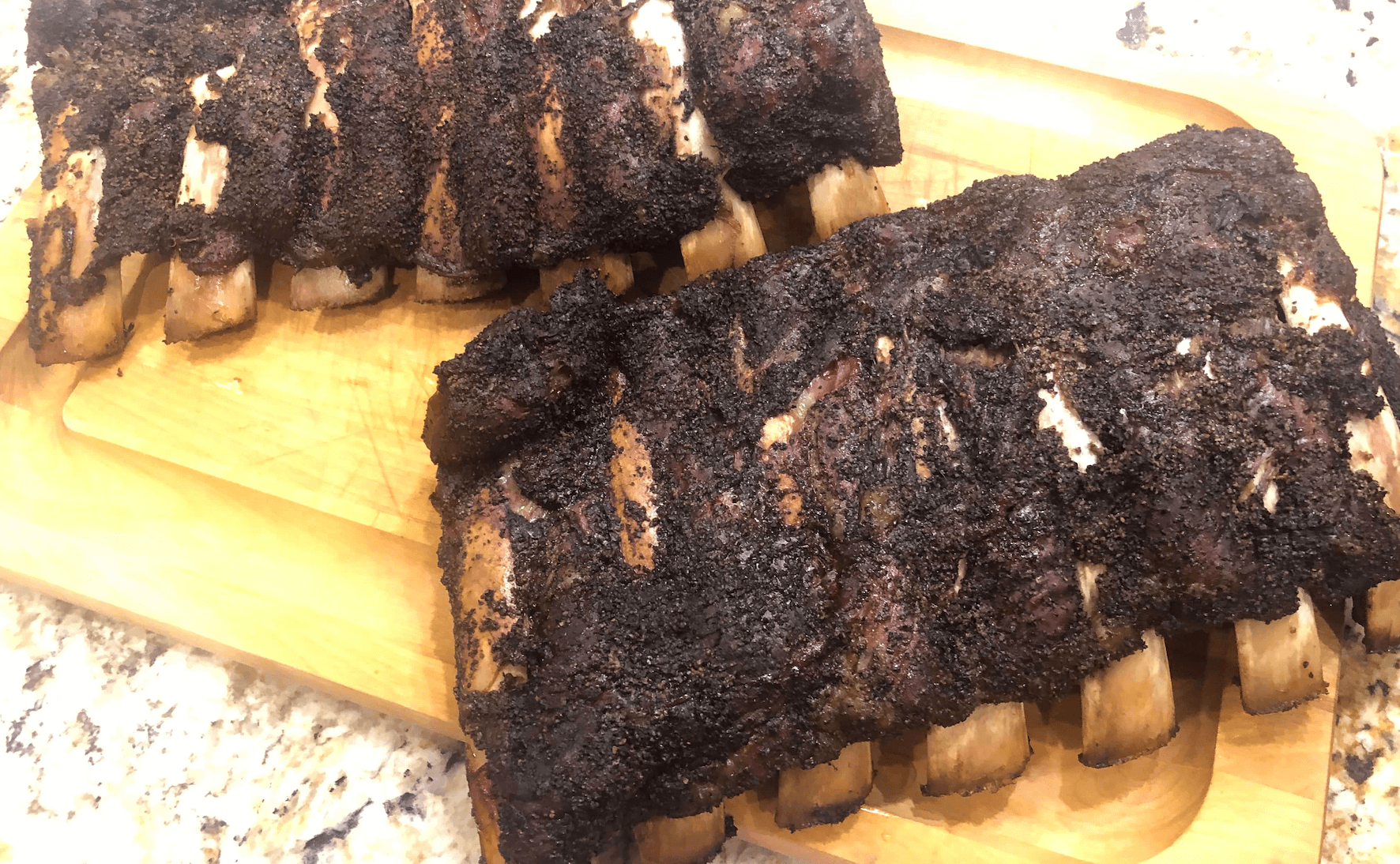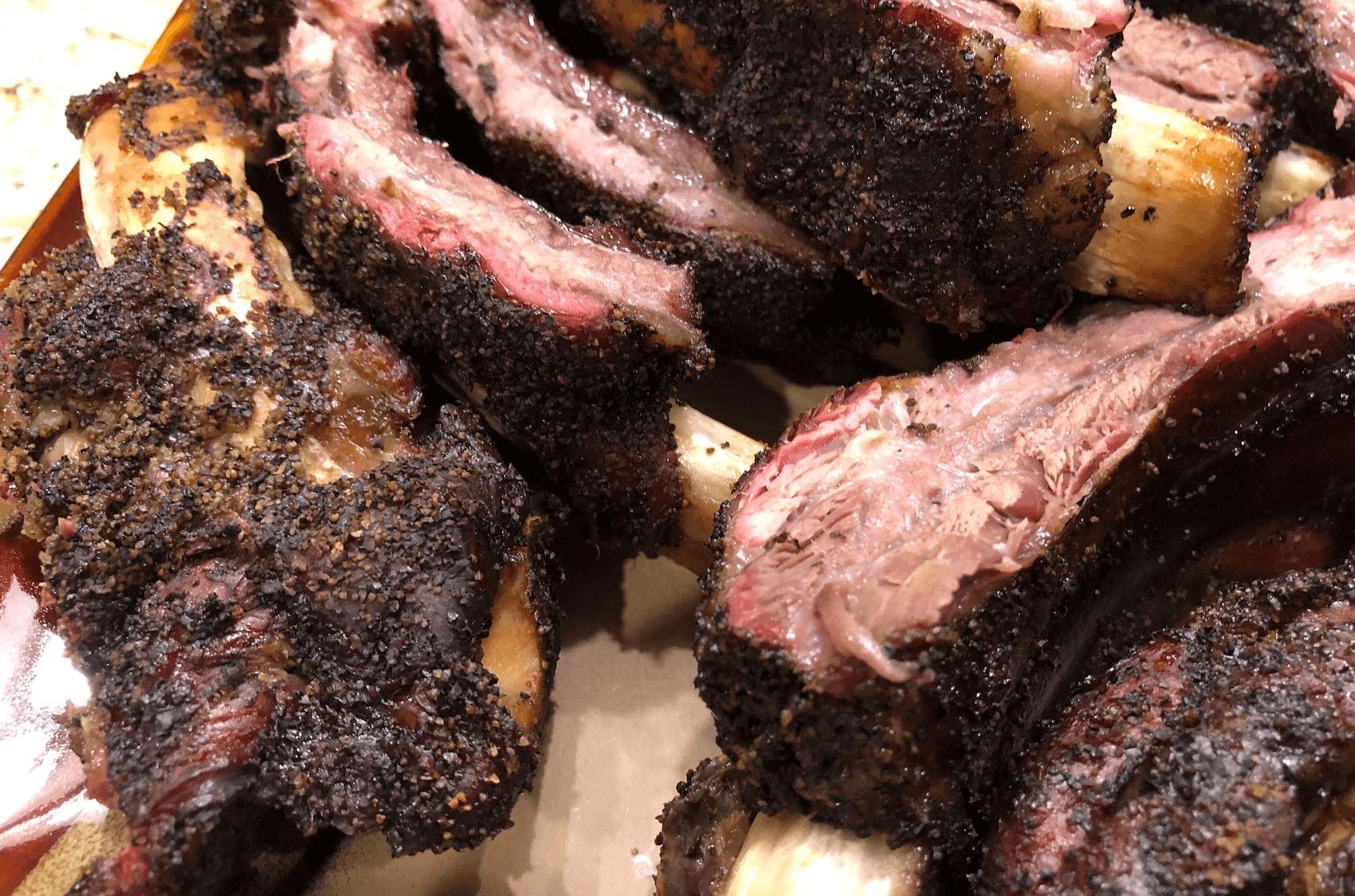 Picanha – we did picanha skewers on the grill – and boy were they tasty.  I was very impressed with how tender this cut of beef was even after not spending a particularly long time on the grill.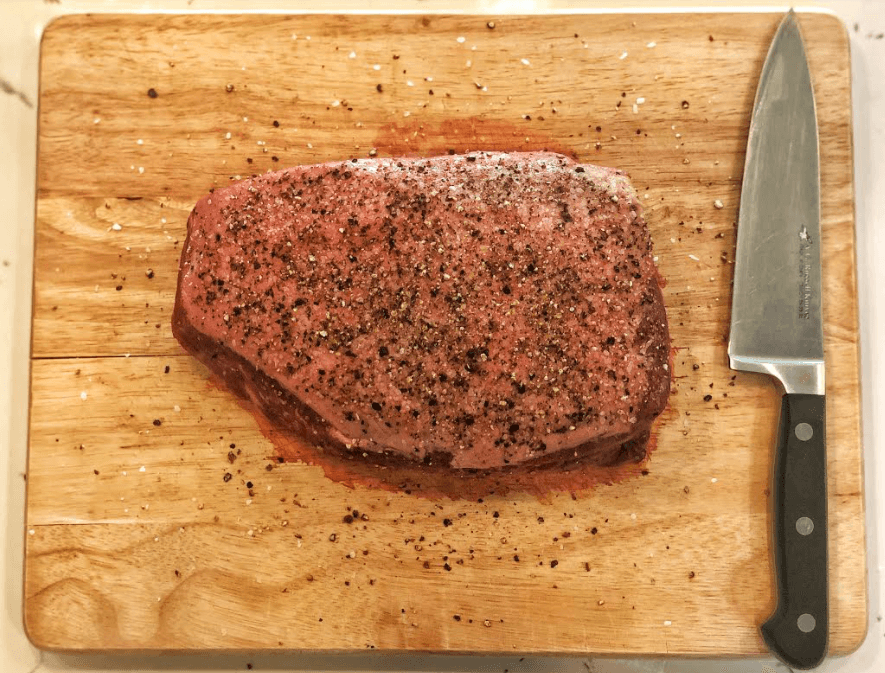 Tri-tip – similar to the picanha, the tri-tip was really tasty and incredibly tender.
The Beef Club
Last but not least, CP offers a Beef Club – which is essentially a subscription based model where you can have hand picked beef sent to you monthly or quarterly, depending on your preference.
It's a great option if you know you're sold on their product and don't want to have to worry about getting online to constantly set up orders.  They also do a great job of mixing up the product they send to you from time to time – so you can expect to get some classics regularly but also some new cuts to try out with each delivery.
Final Thoughts on Certified Piedmontese
If you were on the fence about trying out Certified Piedmontese, I hope this article helped you figure out whether or not you want to give it a go.  For me, I love the uniqueness and flavor of their product and plan to incorporate CP beef into my BBQ rotation for the future.
At the end of the day, they offer some very healthy, tasty beef, and they also make things super convenient by shipping straight to your doorstep.
Have you tried their products out before?  What do you think?  I'd love to hear from you in the comments section below.