This content contains affiliate links.  If you make a purchase after clicking a link on this page, we might receive a commission at no cost to you.
Whether it's a BBQ Grill Set for the backyard or something more practical like a barbecue grill cover, there are so many amazing options available that will make any barbecue fan smile.
The beauty of getting a BBQ gift for someone is that there are a ton of options available to you, from getting a premium grill set, to personalized grilling aprons or a series of meat spices and oils to bring a ton of new flavors and options to your grill. There are tons of grilling accessories to choose from, so you will never be short of gifts to buy.
There are gift ideas to suit almost any budget and some excellent ideas for even the most well-equipped BBQ fanatic.
We have put together this list of some of our favorite BBQ gift ideas to help you find the perfect present for your favorite grilling enthusiast.
Best BBQ and Grilling Gift Ideas
If you want to give your friend or loved one something special this summer, why not consider giving them a personalized grill set?
You can allow your imagination to run wild here, getting their beloved grilling equipment named, or go for something a little more fun and quirky. You could even get individual grilling tools and personalize them, or a specific premium grilling tool as a crowning jewel of any grill set.
BBQ Cookbooks
There is a range of awesome BBQ cooking books out there, from famous and well-regarded chefs all over the world, taking inspiration from various regional and national cuisines. You could also look for smoker cookbooks to introduce the avid barbecue fan to a new style of bbq cuisine or help provide them with inspiration for their next day of grilling.
Premium Meats
It's never been easier to pick up world class beef online. Whether your loved one loves steaks or BBQ brisket, there are companies out there that will deliver out of this world beef to your doorstep.
One of our favorites is Snake River Farms, an American Wagyu ranch that produces some spectacular, albeit pricey steaks, roasts, and more.
There are other great choices for different price points too. Holy Grail Steak lets you order some of the world's rarest Japanese Wagyu – and places like Porter Road will send you incredible USDA prime beef to your doorstep.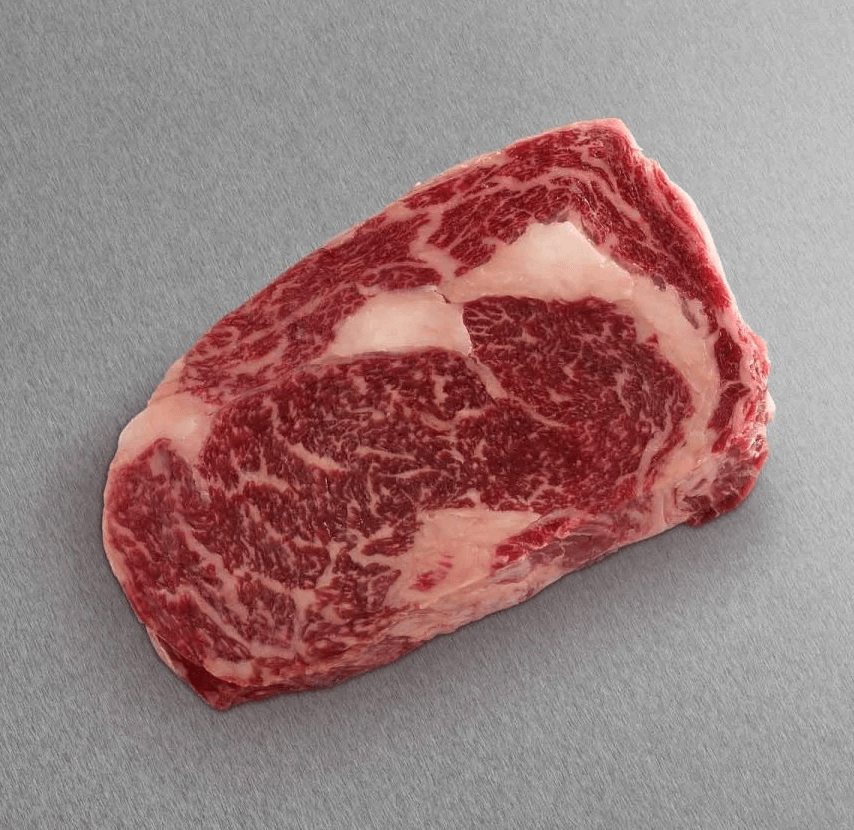 With this stainless steel grilling kit, they will never have to worry about buying another one again thanks to how well stainless steel handles grease and heat.
The set includes everything they need to cook any delicious barbecue dish, including a grill pan, tongs, spatula, skewers, and a thermometer. It even comes with a recipe book so they can follow along with step-by-step instructions.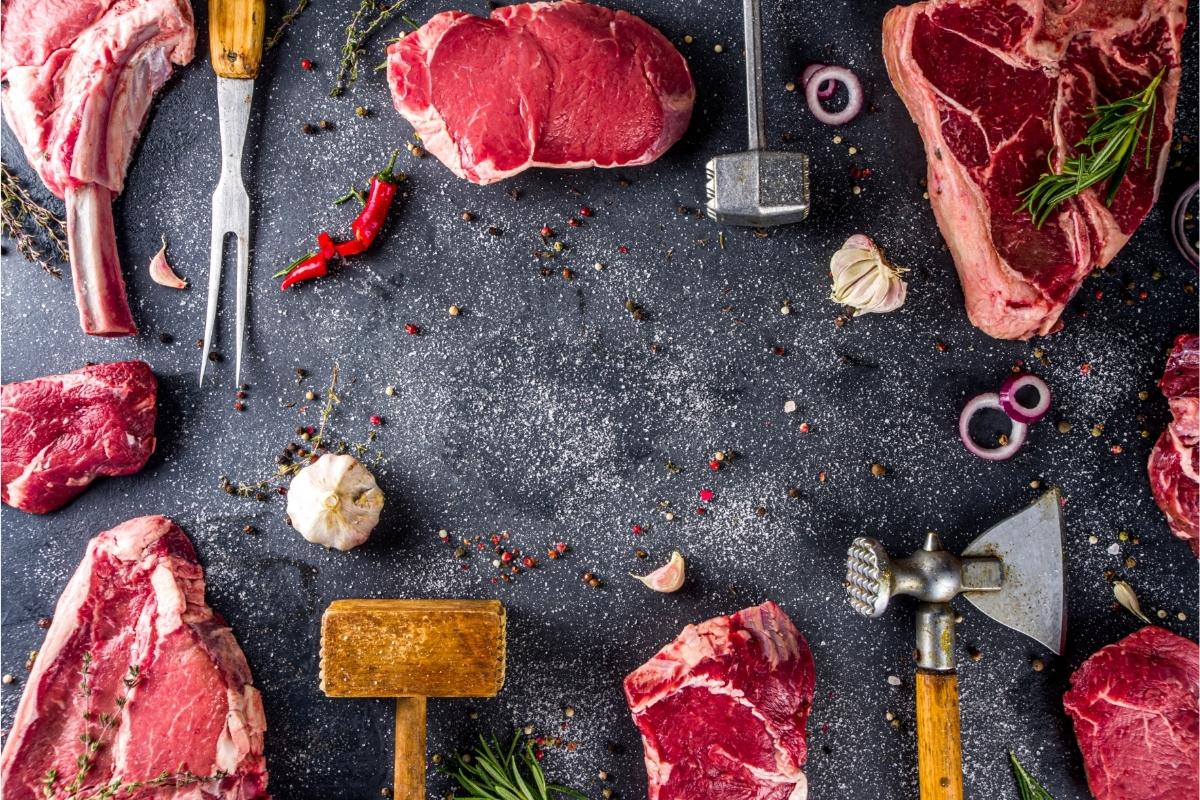 Cast Iron Skillet
A proper cast iron skillet will last you years if cared for properly, so it makes sense to invest in something sturdy that won't break the bank.
Not only are cast irons great to have in the kitchen, but they can be used in conjunction with smokers and most grills. One of our absolute favorites is smoked mac and cheese – which is made in the kitchen on a cast iron skillet then transferred to the BBQ so it can absorb delicious smokey flavor.
Premium Thermometer
A high end wireless thermometer is an excellent choice for both grilling and smoking BBQ. These probe thermometers allow you to monitor your cook from afar and ensure perfect results every time.
While there are plenty of choices out there, we particularly love the Meater thermometer – which gives a reading for both your food's internal temperature and your grill's ambient temperature at the same time.
Top Wireless Thermometer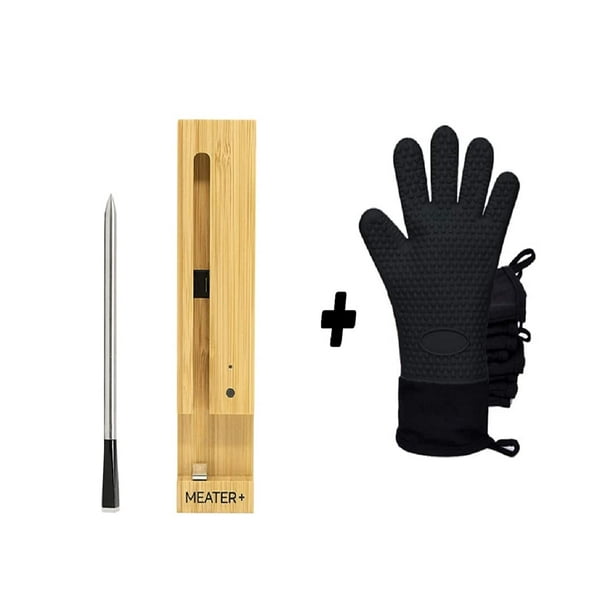 Grill Brush
If you don't want to go for a full on tool set an prefer to keep things simple, a good old fashioned grill brush is a great gift that will get plenty of use.
The best grill brushes will keep your grill clean and shiny, so it looks great and lasts longer, preventing rust of old grease from affecting the quality of your food.
A scraper is useful for scraping off excess fat from meat before serving also, allowing you to ensure you get all of the juiciness but avoid the worst of the fat and grease.
Portable Grill
If your loved one already has a grill set up for the back patio, a portable grill could be a great gift.
The best portable grills can cook food just as well as some of their larger counterparts – and they're light enough to take on the go for a camping trip or a tailgate.
Best of all, there are portable options for just about any price point. A basic yet quality portable charcoal grill can be well under $100 – and higher end gas and pellet fueled options can be closer to the $500 price point.
A barbecue apron is a great gift idea as it is something that is really practical, but also something that you can personalize to make it even more thoughtful or humorous.
It will help to reduce the chance of burns or spills ruining clothing, which is important when grilling or BBQing as there can be a lot of grease and fat spitting up at the griller.
A branding iron will allow your grilling fanatic to put the perfect final touch on every steak they make, allowing them to literally create their own steak 'brand' or simply impress guests with the level of effort that has gone into preparing their steak.
This is a really fun and thoughtful idea, and you can even find branding irons that allow you to customize the lettering. Alternatively, you could get one made specifically, although this may be a little more expensive.
If you've got a barbecue lover in your life, then this is the perfect stocking filler. There are some very funny designs out there to choose from, and you can also get them personalized to add a little extra humor and fun.
If the person you are buying a grilling gift for owns a pellet smoker, then a bag of fun flavored pellets is a great choice that will definitely get put to use.
Even if your loved one doesn't own a pellet grill, wood pellets are a great way to add a smokey flavor to a gas or even charcoal grill. They can be used directly on a charcoal fire or in conjunction with a pellet smoker tube.
One of our favorites is the Jim Beam Bourbon Barrel bag of pellets, but there are many flavors to be found – so there should be something suited for everyone.
This gift will not only help out at any barbecue they host but it will also look great in their kitchen too! It has space for several different-sized plates, as well as cups, bowls, and spoons so it's perfect for entertaining friends and family and making it easier to serve up your delicious food or collect the dishes after dinner.
A great gift idea for any barbecue lover is a selection of BBQ Rubs. This will include curated spice blends that are used to flavor those tasty foods that go on the grill or smoker.
Whether your pit master prefers to sear a steak or smoke a brisket low and slow, there is a rub package out there that will have you covered.
Premium Herbs & Oils
On a similar note, you could consider creating a grilling themed basket of premium herbs, spices, and oils.
Many pit masters prefer to craft their own BBQ rubs instead of going the store bought route. If that's the case, pick up some gourmet sea salts, peppers, and olive oils. They will be put to good use and can produce some impeccable homemade spice mixtures.
Bullet Smoker
If you really want to make an impression, you could take a look at picking up a bullet smoker.
The reason we think bullet smokers make such great gifts is because they produce unbelievably good food for how they are priced.
Plus, they're versatile. They are relatively easy to take on the go and you can smoke a brisket, prepare a Thanksgiving turkey, hang sausages, and more on these bad boys.
Not to mention, many are designed to double as a grill. All around, bullet smokers are one of our favorite smoker types and a great pick up for anybody who loves BBQ.
Store Bought BBQ Sauces
Nowadays, many of the most famous BBQ joints across the USA sell their own branded BBQ sauces in stores – which are typically also available online.
If you are looking for a BBQ sauce recommendation, start with one of our all-time favorites – Aaron Franklin's Original Texas Style BBQ Sauce.
A great gift idea for any barbecue lover, a LED grill light will illuminate the area around the grill so they can easily monitor the color of the meat and how the grilling is progressing to ensure the perfect level of juiciness is achieved, no matter what time of day.
Most grill lights are designed to clamp on to your grill's handle with an adjustable neck, so you can set them at the perfect angle to illuminate your grates.
Grill Fan
If you've got a BBQ enthusiast in your life, then there's no better gift than a grill fan. These fans are designed to keep the air circulating around your BBQ, which means you'll be able to enjoy the beautiful smells and sounds of the grilling process without having to inhale too much smoke.
Keeping the air circulating can also help keep the grill cleaner, as smoke often builds up and leaves residue on grill tops and covers, so directing this away with a quality grill fan can save a considerable amount of smoke staining.
Final Thoughts
Whether you're planning on giving a gift for Father's Day, Mother's Day, Christmas, or just because, there are plenty of ideas here to inspire you to find the perfect gift for any occasion. With a little research and preparation, you'll be sure to pick out a unique and thoughtful BBQ gift that will leave a lasting impression on the recipient.